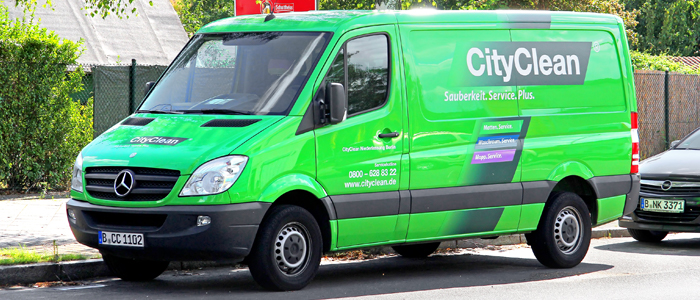 Is the maintenance of your Van outweighing the benefits?
When you are using a van, you have to take into regard the cost you incur to run and maintain it.  You have to add the cost of fuel, tax, MOT, and the repairs and service charges as well. If you feel that the costs that you incur by running your van are greater than the benefits it gives you, it might be time to consider scrapping it.
Is the fuel efficiency of your Van is poor?
Depending on how often you need to fill up your tank, your van could be quite expensive to run. Try our hassle-free scrapping service with a  genuine and decent quote! Get a price, once you agree we will arrange your collection swiftly from the comfort of your own home. Put the profit of your scrap vehicle towards a van that is cheaper to run!
Is Your Van is unsafe to drive?
After a while, your van might just become unsafe to drive. Your vehicle might have met with an accident and become damaged or failed its MOT tests, or as time has gone on just not been able to be driven easily, scrapping is a really favorable option. This is the stress-free option compared to being concerned about when the van might just die on you or worse, might take you with it.
Maybe It's time for a change
As time goes on you might just realize that you are not using your van as much as you used to and that it is just taking up the garage or driveway space. Or you are thinking that it is time to get a new van but you just are not able to put in the time and effort into selling the old one. If that is the case Scrap your van and with the money we offer you,  you get to buy a new van of your choice.
Scrap My Van For Money FAQs
Should I Scrap My Van or Sell My Van?
The decision of this should really come down to you! This will depend on the condition of the van; its make and model, how old it is, and how much you can get if you find an interested buyer. But the thing is that the whole process of selling your van may take a long time. Transferring ownership and other details can also be a hassle.
In comparison, scrapping can be a super easy option. It is fast and easy and you can be rid of your problem without any baggage. With a company like Scrap Van Central, you will be able to find great options for scrapping your van. We will send you the desired price quotation. We will then arrange to pick up your van when it is easy for you for no additional cost. We will make sure that you get the perfect deal without you having to worry about anything else.
Is fixing a 20-year-old Van worth it?
This is a question whose answer will depend on the overall status of the van as well as which sections of the van will need repairs. The best way to answer this question is to see what value the van can be sold for compared to the cost that you might run trying to fix it. If the cost to repair it is higher than the amount that you will get if you sold it, then it might be a good idea to scrap it and be done with it.
Is scrapping the only option for a Van that is not worth fixing?
You don't always have to scrap a van if it is not worth repairing. Of course, scrapping will be the easier hassle-free route but if it is a model worth collecting or a rare model, you might want to hang on to it. Also, some years down the line there might be a collector willing to buy it from you for a good sum of money. So it might be better to keep it.
What sort of payment should I look for when scrapping a Van?
In scrapping, you should always look to settle for an amount that you are pleased with. You don't need to accept just any offer if you feel that that is too low of an amount. The best thing to do is to call one of our experts who will help you break down exactly what part of your vehicle is worth and how much, making it easier for you to make a decision.
Can I keep my number plate after I scrap my Van?
Some people are very sentimental when it comes to number plates and would want to hang on to them for as long as possible. You will need to contact the DVLA with your v5c and request a transfer for your number plate onto another vehicle that you own. If you don't have another vehicle to transfer it onto, you will have to apply for a Retention Certificate to hold onto your number until you can transfer it. This is the case with personalized number plates as well. We can help you with the whole process.
But, if unfortunately your vehicle has been written off, which is what happens when a vehicle is scrapped; the number plate on the vehicle will also be written off. The reason for this is that a specific number plate is assigned to a specific vehicle. Yet, in certain instances, you might be able to buy the registration plate back from your insurer or you can contact the DVLA to see what they can do to give you your number back.
What happens to a number plate when a van is scrapped?
If you want to hang on to your number plate after scrapping your vehicle well usually that doesn't happen. Because when a van is scrapped the number plate is scrapped as well and it will never be assigned to another vehicle in the future. But, if you do want to get your number plate back you can go over the information in the question above to see if you can retain it.
Van scrapping for money near me
If you want to scrap your van and get some cash in the process, you can submit your vehicle details and get a free desired price valuation for your van using our online portal.
Afterward, we will be able to offer you the desired price quotation from our experienced scrap and salvage van buyers.  We make sure that we only use friendly and professional drivers for collecting your van from all over the U.K and the best thing is that our collections are free. We will guarantee you get the full price that was quoted for your van, as long as the description you provided is correct; we will help you complete the paperwork and ensure that you get paid before we take the can away.
If you want any clarification about the entire process and how everything works, feel free to talk to us and get the information you need together with the quotation you need.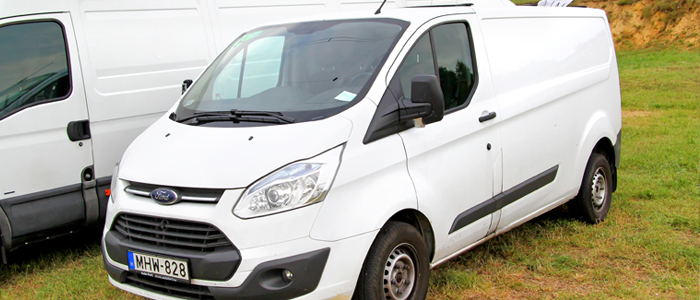 Where can you find our Van Scrapping Services??
If you are thinking that I need to sell my van, just remember, you can always scrap it. We offer our Van Scrapping services all across the UK. You can find out more information about the locations our services are available using the links below.